GRANDPIC GUITARS
GrandPic Guitars is a young company offering guitar tuning and repair services of all complexities. That you need a simple tuning, a new bridge or even a new harmonic table on your guitar, GrandPic Guitars could help you. We are also offering custom guitar build, but because of the currant installations, at least 6 months is needed to build it.
Louis-Philippe Bourgault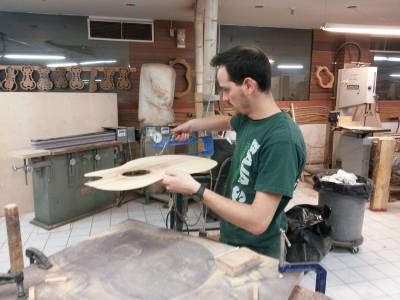 Graduating in engineering, Louis-Philippe Bourgault moved to Saguenay in March 2016 with one idea in mind, become an entrepreneur. It's after many discussions and brainstorms that the idea of making guitars emerged. It seems the perfect project, mixing two passions, music and woodworking. That the moment where Louis-Philippe met the master luthier Yvon Robert and where is learning began. After two years under Yvon Robert tutelage, GrandPic Guitars spread his wings. Even today, Louis-Philippe often meets with Yvon Robert to refine is art.
OUR WORK
Some of our latest work
Click on the images to make them bigger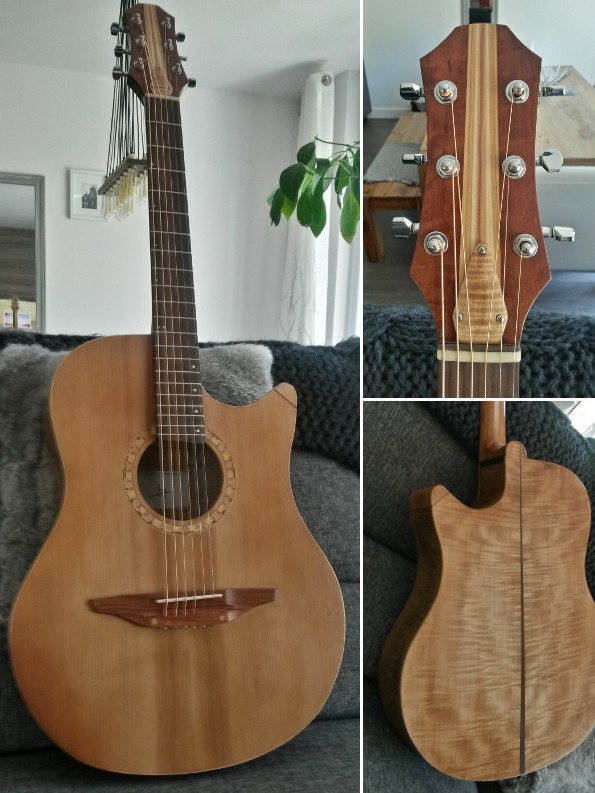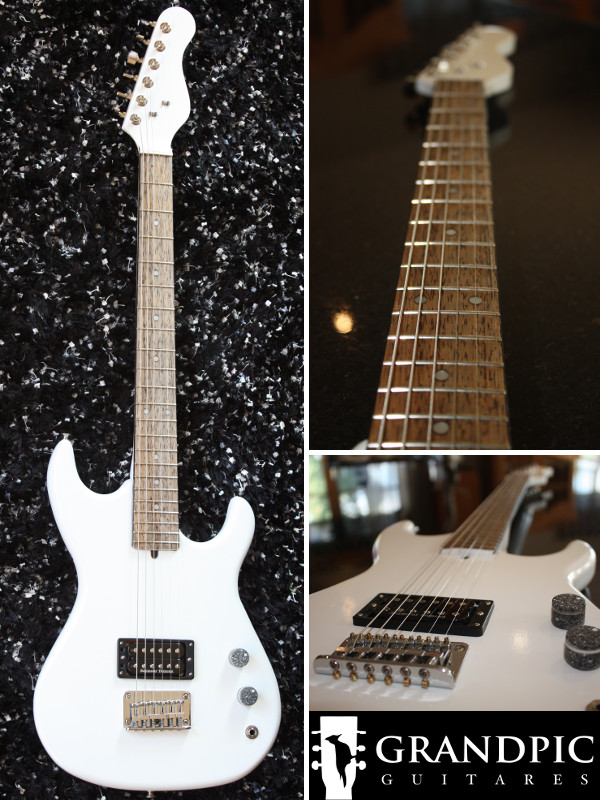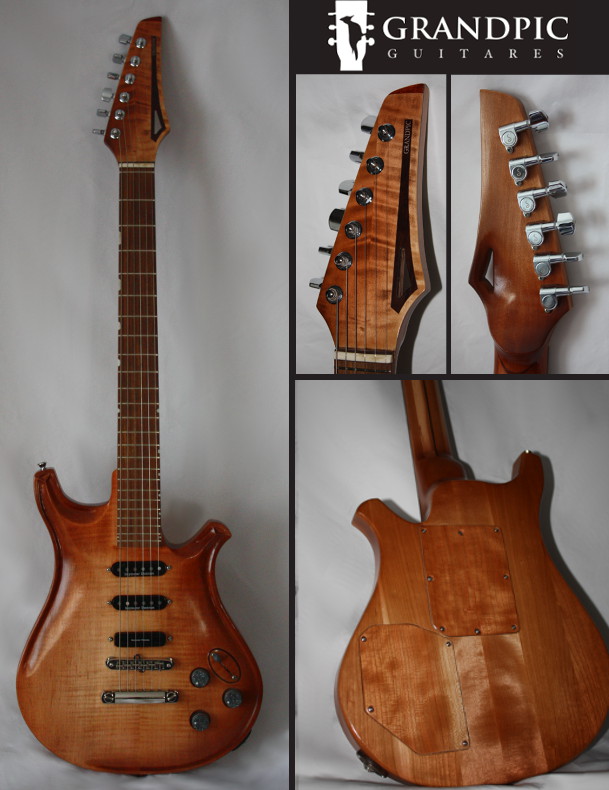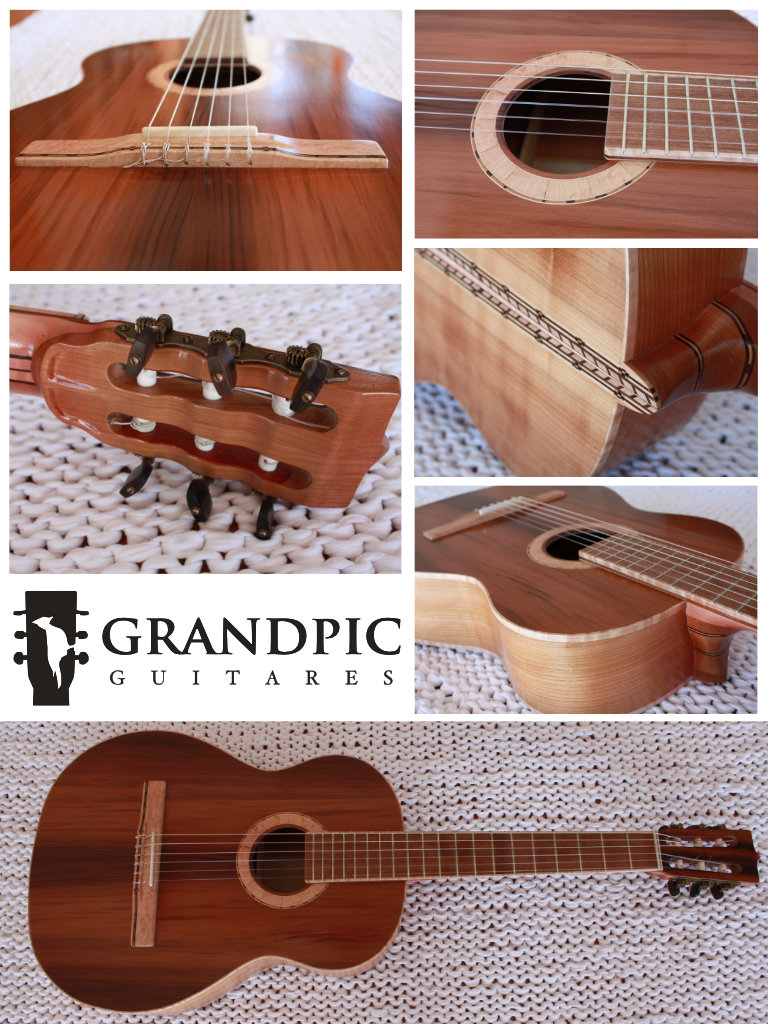 WORKSHOP
If you have questions or comments about our services, feel free to contact us. It will be our pleasure to answer them.